We are the association of
Credit Card Issuers Europe
We strive for optimal credit card payment instruments in Europe
Contact Us
Accie position papers
Our vision on the future financial ecosystem
Who we are
ACCIE is the Association of Credit Card Issuers in Europe.
ACCIE represents the specialized European credit card issuing industry in its dealings with EU, National institutions and other stakeholders. The objectives of ACCIE are to ensure that the interests of its members are represented and defended. To that end ACCIE will ensure that its members are fairly and appropriately represented in relevant EU regulatory discussions and related EU decision making processes.
The mission of ACCIE is to ensure that its cardholders across Europe gain optimal benefit from the credit card payment instruments offered by its members.
The Association of Credit Card Issuers in Europe (ACCIE) is an international non-profit association. The registered office of ACCIE is located at Rond-Point Robert Schuman 9, (1040) Brussels, Belgium.
The members of ACCIE provide services to approximately twenty-one million cardholders in the EU Member States.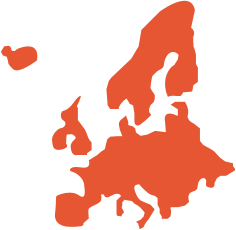 Members
Advanzia Bank S.A.
Simplicity, Transparency and Trust – These core values form the principles according to which we operate.
Advanzia offers currently two products: The no-fee MasterCard Gold credit card, and a high-interest deposit account. The credit cards are offered to individuals in Germany, France, Austria, Spain and Luxembourg, whereas the deposit product is available to individuals in further European countries.
We offer our customers clear-cut solutions for their payment transactions and in doing so are committed to providing the maximum level of transparency at all times. It is in this way that we earn trust, an indispensable foundation block for a successful business relationship.
The sale of products via the internet has enabled us to develop a cost-efficient operational approach. Our customers reap the benefits of this as we offer significantly more attractive products than our competitors. Another advantage of our business model is that it provides a high degree of flexibility.
As a bank based in the heart of Europe, we are in a position to guarantee our customers a means of payment that is both simple and affordable, as well as offering the same benefits abroad as at home. In this respect, we share the vision of the European Union's Competition Directorate-General, i.e. to reduce the costs incurred by the consumer within the European payment area.
By consciously specialising in two products, the no-fee MasterCard Gold credit card and the high-interest Advanzia Deposit Account, we believe we are doing our share towards realising this vision.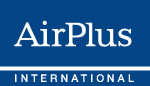 AirPlus
Lufthansa AirPlus Servicekarten GmbH, headquartered in Germany, is a leading global provider of business travel management solutions (including payment solutions). AirPlus is a wholly-owned subsidiary of Lufthansa.
AirPlus is a registered payment institution in Germany pursuant to the revised European Payment Services Directive and is supervised by the German Federal Financial Supervisory Authority and Deutsche Bundesbank.   
AirPlus offers business travel management solutions - either through a branch or a local subsidiary - in over seventy countries. AirPlus exclusively provides its services to corporate customers, operating a B2B model. The AirPlus customer portfolio consists of global companies seeking to optimise their business travel management by reducing costs and streamlining internal accounting processes.

card complete Group
The card complete-group comprises of the card complete Service Bank AG and the DC Bank AG and is with about 1.5 million card holders and a widespread network of acceptance points the number 1 on the Austrian credit card market. By the positioning as full-service provider card complete currently unites all elements of cashless payments under one roof.

Cornèrcard ltd.
Cornèr Bank, founded in Lugano in 1952, is a private and independent Swiss banking institution. In 1975, it became the first bank in Switzerland to launch the Visa credit card and helped significantly shape the Swiss credit card landscape thanks to continuing innovation efforts. Since 1998, Cornèr Bank/Cornèrcard has included the Mastercard card in its portfolio in addition to the Visa card. With the acquisition of the Diners Club license for Switzerland in the year 2014, Cornèrcard continues to expand its presence in the payment card market. Cornèrcard offers a wide range of credit and prepaid cards based on state-of-the-art technologies and is among today's Internet pioneers. Cornèr Bank was one of Europe's first banking institutions to introduce secure e-commerce standards and strives to further develop its e-commerce and mobile commerce services.

International Card Services BV
International Card Services BV (ICS) was founded in 1988 and is 100% focussed on issuing credit cards. Our strategy is  based on excellent service quality and professional risk control. ICS is a specialist in co-branding  with over twenty-five cooperation programs in conjunction with retailers, banks and various interest groups. We are based in the Netherlands and also have a presence in Germany.

MBNA
MBNA Limited, one of the largest credit card issuers in the UK, was voted by customers as Moneyfacts Credit Card Provider of the Year for 2014 and again in 2015 Every year we meet the payment and borrowing needs of millions of UK customers from our base in Chester. In 2006, MBNA became part of Bank of America – one of the largest financial institutions in the world. The MBNA brand is still used as the consumer-facing brand in the UK market. In November 2014, we were proud to have celebrated our 21st year in the UK market.
Contact
Association of Credit Card Issuers in Europe IVZW
Rond-Point Robert Schuman 9
1040 Brussels
Belgium
+32 (0) 2 230 92 22
For more information about ACCIE's position or about membership opportunities, please contact one of our spokespeople:
Anton Schoonhoven, Chairman via schoonhoven@accie.eu
Fotis Kapsalis, Secretariat via contact@accie.eu
Disclaimer
This website is being managed by the Association of Credit Card Issuers in Europe (herein after referred to as ACCIE), an international non-profit association. The registered office of ACCIE is located at Rond-Point Robert Schuman 9, (1040) Brussels, Belgium.
ACCIE exercises the utmost care in composing, editing and distributing information as accurate as possible on credit card issuing industry in its dealings with EU and Member State institutions, the credit card payment instruments, on the future financial ecosystem and on all other information on this website.
ACCIE preserves the right to adjust the content of its website at any time appropriate according to ACCIE.
However, in case of any deficiency or apparent misstatement, please inform the spokesperson of ACCIE.
ACCIE retains the intellectual property relating to this website including the content and software of this website.
ACCIE is not liable for any damages resulting from use of any misstatement, errors or interpretation in this information as stated on this website.